30 Years of Qualcomm® aptX™
Our history delivering high quality digital sound.
Late 1980's
aptX is born
The original aptX audio codec originated as the result of research at Queen's University Belfast. This innovative work specifically focused on audio compression techniques to deliver audio for wideband stereo audio applications in the music, film, radio-broadcast, and post-production sectors.
Film debut
DTS and Steven Spielberg collaborated to use aptX to record audio for 5.1 digital playback for films including Jurassic Park, Schindler's List and Saving Private Ryan.
Music and post-production: aptX standard for ISDN
High quality and low latency, aptX was the ideal technology for audio transmission over ISDN lines, becoming the de facto standard for music and post-production studios and was used for mix approvals and voice overs.
Radio broadcast
Over 30,000 radio stations worldwide use aptX to deliver high quality audio for applications including studio-to-transmitter links and outside broadcast.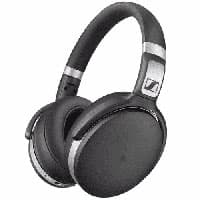 Sennheiser launch first aptX enabled headset
In launching the first ever Bluetooth headset with aptX, Sennheiser was the first to bring consistent, high quality audio to wireless consumer electronics. With aptX, Bluetooth-enabled devices overcome historic barriers with Bluetooth.
Launch of wireless HD audio - aptX HD
In 2016, we launched Qualcomm® aptX™ HD, a next-generation audio coding technology designed to support advanced, high definition wireless sound quality, barely distinguishable from high resolution audio.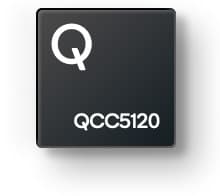 Launch of Qualcomm low power premium Bluetooth systems on a chip (SoCs)
Redefining the future of hearables, these wireless earbuds and hearables are small, light and ultra-low power, allowing listeners to experience longer battery life and playback time.
They integrate biometric sensors, voice interaction, voice assistant services, Qualcomm TrueWireless™ Stereo and aptX for high-quality music streaming.
Replacing the wire – launch of aptX Adaptive
Our latest audio codec is designed to bring dynamic, next-generation, premium wireless audio experiences for gaming, video and music. Dynamically adjusts performance to deliver exceptional audio whether you're playing games or listening to a song.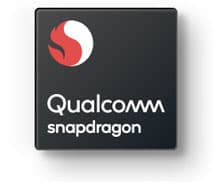 2019: Qualcomm® Snapdragon™ 855 launches
With aptX™ Adaptive on board, Qualcomm® Snapdragon™ 855 is designed to deliver robust, low-latency, high quality wireless audio and a fully immersive audio experience for gamers.
Meet the aptX family
aptX audio technologies are designed to provide great sound for music, calls and more. Used by many of the world's finest smartphones, speakers, soundbars, headphones and earbuds – just look out for the aptX badge, it means you'll enjoy a great wireless audio experience every time.
Qualcomm aptX, Qualcomm Snapdragon, and Qualcomm TrueWireless are products of Qualcomm Technologies, Inc. and/or its subsidiaries.