Why choose a
Qualcomm® aptX™ enabled device?
Premium Audio experiences without compromise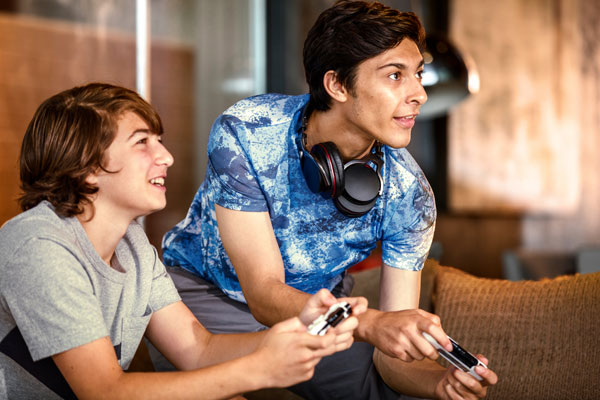 Why low latency?
Like you, when gaming we don't want there to be a lag between the audio and what's happening on-screen. By reducing the latency, we synchronize the two, so you'll hear if a fellow gamer attempts to sneak up on you!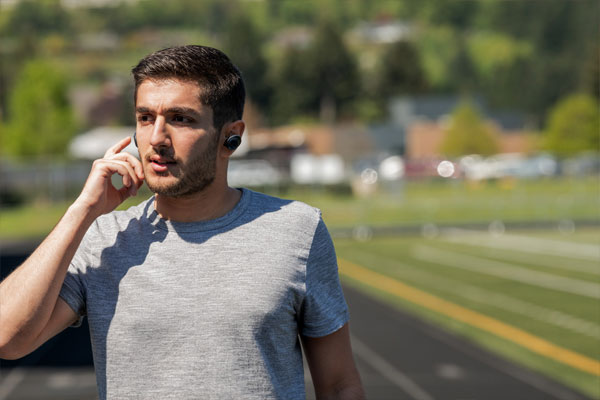 Virtually glitch-free connection
aptX is an audio technology designed to respond flexibly to the latest devices and how we believe people will be using them in the future.
Enjoy glitch free audio, even in the most challenging RF environments, like airports or a busy mall
Stream your favourite TV show on the go with in-sync audio and lip movement
Don't miss a beat while gaming – no audio/video delay ensures a fully immersive experience
Get the most from your music by hearing even the smallest details
"Indistinguishable from high resolution audio."
Salford University test results, 2015
Meet the aptX family
aptX audio technologies are designed to provide great sound for music, calls and more. Used by many of the world's finest smartphones, speakers, soundbars, headphones and earbuds – just look out for the aptX badge, it means you'll enjoy a great wireless audio experience every time.
Qualcomm aptX is a product of Qualcomm Technologies, Inc. and/or its subsidiaries.