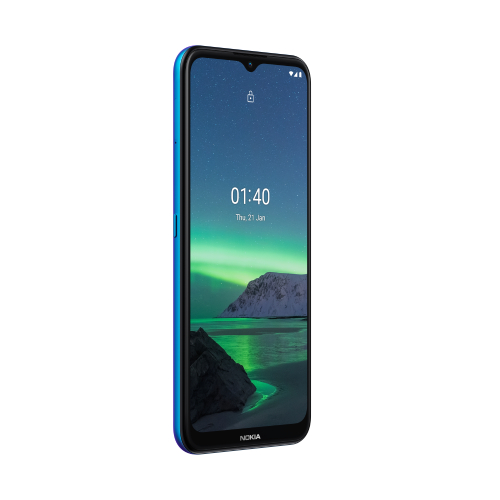 Connect with Nokia 1.4.
The 6.51" HD+ screen is perfect for learning or capturing great pics on the Camera Go app. Much like family, this is a phone to count on, with a 2-day battery life, Qualcomm® chipset, and fingerprint sensor.
Go faster, more securely with Android 10 (Go edition). With Android 11 (Go edition) on the way, you're connected to what matters, for longer.
The 2-day battery testing was conducted using a real-life usage test by HMD Global. The test included active usage of a device for 5 hours per day with a new battery. Usage included e.g. gaming, video streaming, calling, sending SMS, browsing, and using apps (such as social media, news, navigation, and music). The test was conducted with normal device settings in a lit indoor environment and the device was left on standby overnight.