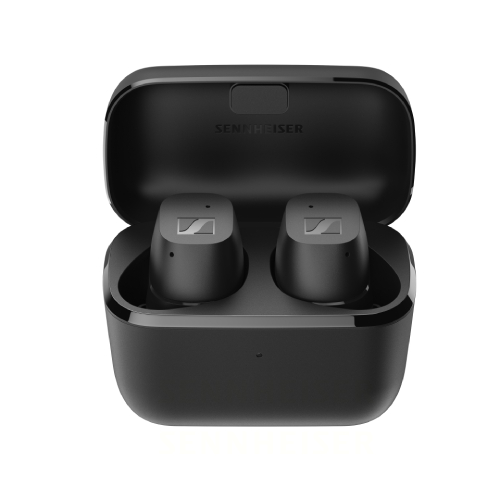 Sennheiser CX True Wireless
The CX True Wireless from Sennheiser lets you enjoy superior crystal-clear sound, great battery life and effortless ease of use for an outstanding everyday audio experience.
German-made True Response Transducers create Sennheiser's signature sound quality. With 9 hours of playback time and a further 18 hours battery life via on-the-go charging, you can enjoy this superior experience all day – and in any environment, thanks to the great passive noise cancellation, provided by the secure fitting ergonomic design. Control on the go is effortless thanks to customizable touch controls for audio, calls, and voice assistant access, while Bass Boost and the Built-In EQ let you tailor the sound experience.