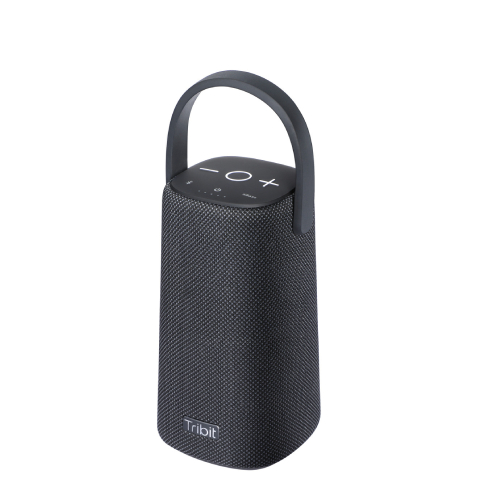 Tribit Portable Wireless Speaker
Tribit StormBox Pro (BTS31) is a high-quality sound Bluetooth speaker. The IP67 rating means the speaker is both waterproof and dustproof. The Tribit Portable Wireless Speaker has Bluetooth 5.0 technology, with built-in high-sensitivity calling MIC and a low-power Qualcomm QCC3008 Bluetooth chip.
You can connect 2 devices simultaneously, or you can also pair two Stormbox Pro in Party mode or stereo mode. It is pretty portable and lightweight with a silicon hand, which makes it easy to carry around.
The battery life lasts up to 20H.