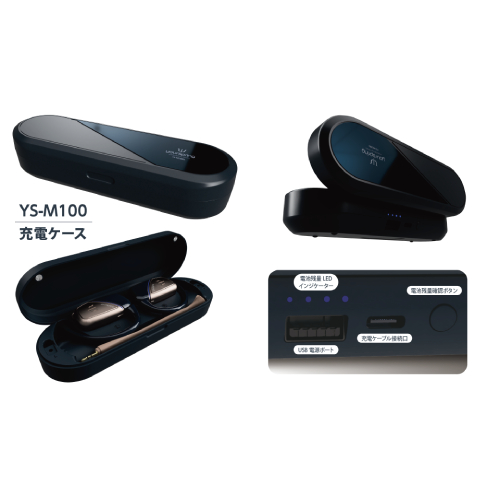 The YS-M100 is a completely wireless earphone with an external microphone connection, ideal for teleworking and remote meetings.
The YS-M100 features an external microphone "Plus Microphone" for clear calls.
In addition, the Plus Microphone can be connected to either the left or right ear and can be used as a headset for one ear only.
The speaker is a large 11mm dynamic driver unit supervised by our high-end earphone brand "newspring".
The earphones alone provide up to 7 hours of music playback and up to 4 hours of continuous talk time.
The charging case is equipped with a 5200mAh high capacity battery that can fully charge the earphones up to 44 times.
When used as a single-ear headset, the battery can last up to 7 days of continuous talk time while the unused side is alternately charged.