Bringing Sound Quality Home for the Holidays...
...with Qualcomm® aptX™ Adaptive Audio Technology
Whether you're working from home, breaking a sweat, or just enjoying good music, as the holiday season approaches, our range of Qualcomm® aptX™ Adaptive Audio devices are the gifts that keep on giving. Offering premium sound quality, robust connectivity, and crystal-clear voice calls, our new advanced technology is designed to adapt for any occasion.
With the latest generation of aptX™ technology, aptX Adaptive, consumers can enjoy richer, more immersive listening experiences, virtually anytime, anywhere. The groundbreaking new audio coding technology combines robust premium audio quality, low-bit rate audio transmission, scalability and the opportunity for low-latency – all designed to create the ultimate superior wireless listening experience.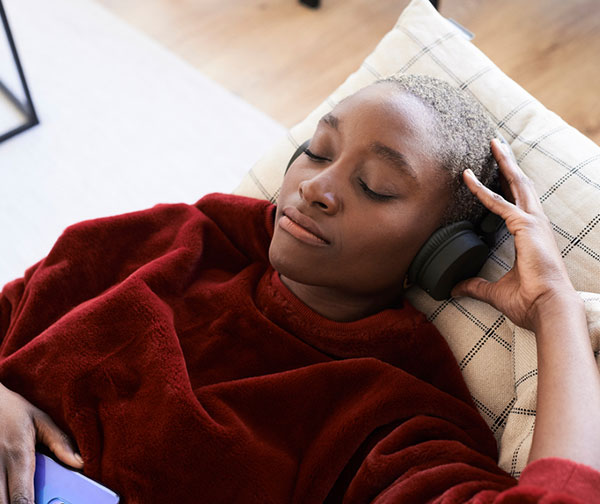 Wireless for a handsfree world
The increasing appetite for truly wireless earbuds and headsets globally, mean that 'handsfree' is no longer a nice to have, it's a requirement.
Our aptX adaptive technology provides a high-quality alternative to traditional, wired systems and is designed to stay connected and stable across video, gaming, and music for a wireless experience, without compromise.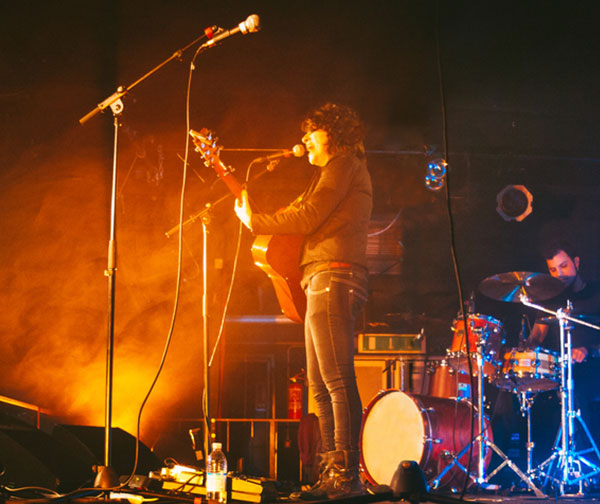 Dynamic, immersive audio
aptX Adaptive is designed to provide high-resolution, uninterrupted audio that simply works, fora premium and robust wireless audio solution. Our radical audio technology brings together the best features from the aptX family to help deliver the ultimate listening experience for wireless audio applications.
Unlike other codecs, aptX Adaptive is designed to adjust to what's playing on your device, be that videos, music or gaming, to eliminate connectivity issues and provide an immersive user experience. Great forall types of users, it keeps audio in sync with media, reducing the dreaded audio/lip-synchronization issues.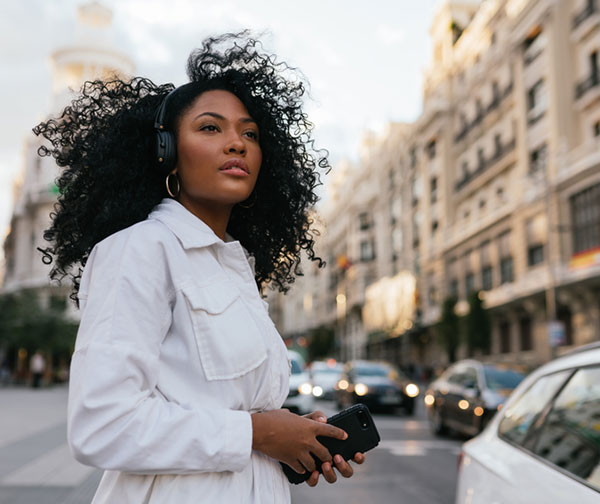 360° Auto-adjustment
Crowded environments are no longer a concern. Our technology is designed to adjust its performance based on wherever you are, whether you're commuting, relaxing, or with your family over the holidays..
Enjoy high-quality sound with no glitching, in virtually any circumstance. Complimenting the low bit rate, aptX Adaptive is designed to automatically adjust to provide optimum audio quality or latency depending on where content is being played on the device to further enhance sound robustness.
Check out the latest devices with aptX Adaptive Audio Tech
Ultimately, our aptX Adaptive Audio technology is taking our suite of aptX applications one step further to provide convenient services, great sound, a choice of style and design, and improved ease-of-use. As aworld leading wireless technology innovator, we're excited to work with top brands to bring these foundational technologies and exciting product experiences to life for consumers. Bring the next generation of aptX Adaptive technology home this season in one ofthese great devices: